ENGLISH
in 9 Lessons ?
Yes, communication in english (Prime Language)  in just 9 lessons. An innovative online method that will prepare you for your wished travel, spiritual journey, spiritual archeology  or business adventure abroad.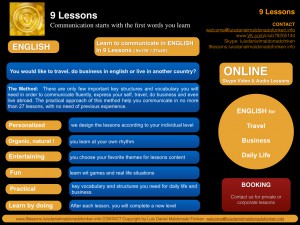 Prime Language ONLINE
Learn a new language and prime language symultaneously.

Or discover how to read and communicate in prime language in your own language.

 
Learn to understand symbolic language and prime language used at the Odin Theta Academy and at all Prime Tech Publications.
 LENGTH of Service:
Cycles of 9 units online (skype)

Developed in

Standard : 1×45 min / unit

Intensive: 2x 45 min / 2 units
 Languages
At the moment we are teaching symbolic language and prime language only in English. Eventually we might teach in other languages in the future.
You do not need to know english in order to take this course, You can learn english as new language as well.
CYCLE PROCESS:
Every cycle offers you
Prime Language perception training

Language communication training

Prime Culture basic training
 Students will learn about prime culture (basic training will introduce you to prime culture values, principles and give you a foundation information to apply the language within the context of nature principles and laws)
Students will learn how to enhance thier parception, by applying prime yoga techniques. www.prime-yoga.luisdanielmaldonadofonken.info 
Students will learn how to communicate in the language, by applying key communcation structures.
BOOKING:
Order it now to: welcome@luisdanielmaldonadofonken.info
 TRIAL
We understand for trial the first session (only) where a discussion regarding the service and presentation of it will be provided. Developed in 45 min and an agreement will be created for the complete development of it in case you agree. You have no more than 27 days in order to schedule your first session.
CONDITIONS
Service is available always unless schedule is full and location not suitable for online skype sessions (internet). In case service is not available we will re-schedule your first trial session in following weeks.

Service cancellation is not possible after trial time is over.

 

CONTACT US FOR MORE DETAILS

welcome@luisdanielmaldonadofonken.info

skype me @ luisdanielmaldonadofonken.info